Proven Leadership
We're passionate about the solutions we engineer, and we're proud to be leading the transition towards a greener grid. Though we're known for innovative technologies, including our SCADA systems and Microgrid Controllers (MGCs), we're defined by the folks who make the magic possible. Nothing we do would be possible without the incredible people here at Trimark—from our Field Techs and CAISO Inspectors, to our Operations Center and Project Managers, and everyone in-between.
Trimark's leadership takes this idea to heart. Comprised of the industry's foremost experts, the members of our management team have significant hands-on experience in their respective fields, enabling them to lead by example.
---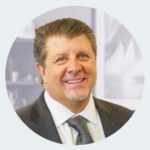 Mark Morosky
President and Founder
---
Mark provides the strategic direction and leadership for this engineering firm. His experience includes engineering and implementing complex metering designs and Supervisory Control and Data Acquisition (SCADA) systems, auditing the design and operation of metering systems, installing interval meters with wireless connectivity, and meter data management. Prior to founding Trimark, Mark managed CAISO's revenue metering initiative from conception, development, deployment, and stable operation.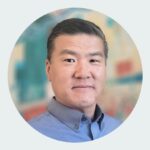 Jae Kim
Chief Operating Officer
---
Jae has more than 30 years of experience with control, instrumentation, security, and electrical systems for automation of complex processes — like managing solar power generation and energy storage. Since joining Trimark, Jae's experience has included operations and engineering oversight, management, design, specifications, supervision, construction oversight, and start-up of complex control system, instrumentation, security, and electrical projects.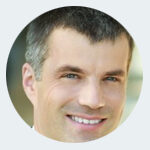 Chris Gerlach
Chief Financial Officer
---
Chris has over 20 years of experience in a number of financial leadership roles across various industries. He is responsible for assisting Mark and other members of Trimark's leadership team with developing, communicating, implementing, and sustaining corporate strategic initiatives. Chris speaks German, Portuguese, and Spanish, and has done business in more than 20 countries on all inhabited continents.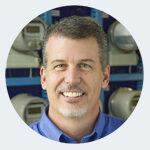 Robert Hinchman
Vice President of Business Development
---
Robert leads Trimark's Business Development team. He oversees all efforts to establish new client relationships, secure project contracts, and promote Trimark's products and services. Robert has more than two decades of experience in project management and business development roles. Since joining our team back in 2010, Robert has been at the helm of many of Trimark's largest projects on both the project management and business development side.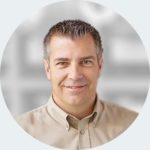 Tom Short
Vice President of Consulting and Client Relations
---
Tom brings over 25 years of field experience, applying his deep knowledge of technology in the electric power sector to address both business and operational challenges. Under Tom's leadership, Trimark's experts are here to provide you with valuable insights you need to gain efficiency and effectiveness throughout the NRI process, developing meter schemes, deploying data telemetry and ensuring long-term success.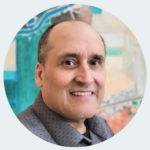 John Renfroe
Vice President Software Development
---
John applies 30 years of experience in software development team leadership to deliver solutions that improve efficiency in energy production. John is experienced with AI, IIoT, machine learning, cloud computing, software as a service, quality assurance, and agile testing.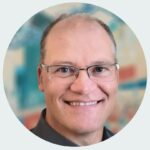 Stephen Abbott
Director of Sales, East Coast
---
Steve applies 28 years of experience in the electrical engineering of power generation, energy storage, substation, transmission, and microgrid projects. Throughout his career, he has worked collaboratively with clients to develop engineered solutions, define procurement specifications, manage bidding, select and coordinate contractors, commission projects, and support operations.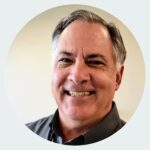 Joe Grimes
Director of Sales and Client Relations
---
Mr. Grimes helps Developers and EPCs assess their operational and compliance requirements and provide them practical advice on the solution. Joe has earned the trust of executives throughout the energy sector by understanding and interpreting complex needs for control, metering, measurement, analytics, and compliance. He works to clearly define the systems they need, then guides them in acquiring a comprehensive solution at a fair value.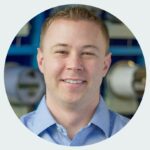 Dan Brockhaus
Director of Implementation
---
Mr. Brockhaus oversees Trimark's Project Management team to ensure effective practices and consistent results. Whether deploying complex BESS and PV controls or navigating ISO compliance, Dan is known for his ability to guide his clients to success. Dan has served Trimark in various roles from Project Manager to Director.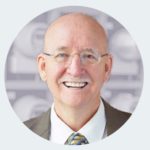 Dean Schoeder
Management Consultant
---
Dean has over 40 years of experience in setting the vision for complex control system, instrumentation, and electrical utility projects. As an electrical engineer, Dean has led project and regional teams and has implemented quality management systems from project conception to conclusion. Dean has been responsible for the successful implementation of over $500 million of capital improvements related to controls, systems, networks, metering and security.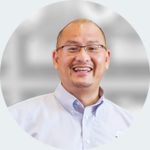 Stephen Yee
Director of SCADA Controls
---
Stephen has over 20 years of experience pioneering controls used to effectively operate the largest utility-scale PV generation and Battery Energy Storage (BESS) resources in the world. At Trimark, he has led development, deployment, and commissioning of complex control strategies that unify PV and BESS management. These include master plant controls, microgrid, AGC/ADS, real and reactive power, voltage regulation, frequency response, shunt, and substation device controls. Prior to joining Trimark, Stephen was the Corporate Quality Engineering Director for SPI Solar where he oversaw engineering, design, testing, commissioning, and O&M of PV solar sites. He also has extensive experience with, and was directly responsible for, the startup of various technology, PV solar modules, and electrical subassembly manufacturing facilities in North America and overseas.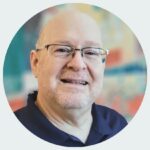 Dean Fagan
Director of the SCADA Integration and Trimark Operations Center (TOC)
---
Mr. Fagan is responsible for leading a technical support team to ensure the effective operation of Trimark solutions and systems. Dean has over 24 years of experience in planning, configuring, commissioning, and operating industrial control systems in electric power, oil & gas, marine construction, large-scale commercial construction, manufacturing, property management, and security sectors. He holds certifications for Schweitzer Engineering Laboratories, Microsoft, Cisco, Novatech, and Infosec.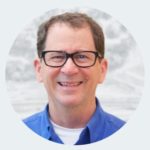 Vincent Brashear
Director of Engineering and Design
---
Vincent has 30 years of professional experience in electrical, instrumentation, and control system engineering. He is responsible for project management, planning, and design, leading the engineering team to develop and review design criteria and ensure they meet project specifications. Vincent holds a BS in Electrical Engineering from the University of Colorado, Denver.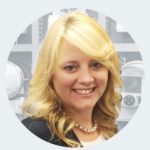 Kathryn Wright
Director of Production and Field Services
---
Kathryn manages the East and West Coast U.L. listed production facilities and staff. This includes procurement, vendor relations, and material handling processes for inventory and asset management at all Trimark locations. Kathryn provides leadership for quality control, direction on departmental processes, and procedures required to meet scope requirements and budgets. Kathryn has over 20 years of operations and project management experience in the construction industry and a degree in Business Management.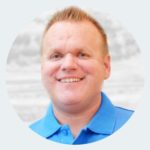 David Hughes
Sr. Director IT
---
David brings more than 20 years of IT experience in infrastructure management and cybersecurity. He currently oversees Trimark's IT operations and manages Trimark's compliance with industry security requirements. He has been in the power generation industry for over ten years, previously as the Chief Information Officer for SunSystem Technology. David has a Management of Information Systems degree, holds professional level certifications in networking and security from Cisco, and is a certified Microsoft engineer in Windows.