BESS Standards to Secure Supply: PV Magazine Interview
Bora Akyol, Trimark's Chief Technology Officer, was recently interviewed by PV Magazine's Jonathan Gifford on the topic of BESS standards. Below is the interview as it appears in the March 2021 edition.
---
Extreme weather events are bringing the security of electricity supply into sharp relief in the United States. From wildfires in California to a Texas cold snap, electricity grids are being pushed to their limits. Trimark has delivered hundreds of megawatt-hours of energy storage products in the country, and believes it can apply its know-how to accelerate large-scale battery deployment, says CTO Bora Akyol.
Large-scale battery storage assets can offer a number of value propositions to utilities. What would you say is the key driver in the U.S. market in 2021?
Well, when it comes to energy storage the United States is not a single market. There are significant regional differences that are influenced by the unique energy resource mix in a particular region. Having said that, there are some commonalities. In regions where ancillary services are scarce or especially valuable, like in northeastern states or Texas, energy storage assets are being used in a high-power, lower-energy configuration to provide regulation. There are combinations of energy storage with conventional resources to keep the conventional resources operating in their sweet spot. A second driver in 2021, especially in California, is resource adequacy concerns. After the 2020 blackouts that mainly concerned energy scarcity and exports of energy out of California at an unfortunate time, there are significant demands to bring energy storage online to serve additional load. Looking at 2022 and further, you will see four-hour plus energy storage being used to extend the capacity factor of solar plants to above 60% in the high solar radiation months.
Well, we can't talk about system stability without addressing the situation in Texas last month. There were massive shortfalls of supply – primarily from thermal generation, but also from renewables. What is your take on that?
In Texas, they had a massive power shortfall. While the exact amount of generation that went offline will not be known until the detailed report is published by ERCOT [the regional grid operator], some estimates put the offline generation at up to 46 GW, if not more. The basic problem in Texas is that the energy markets did not have a mechanism to reward preparedness, reliability, and standby capacity.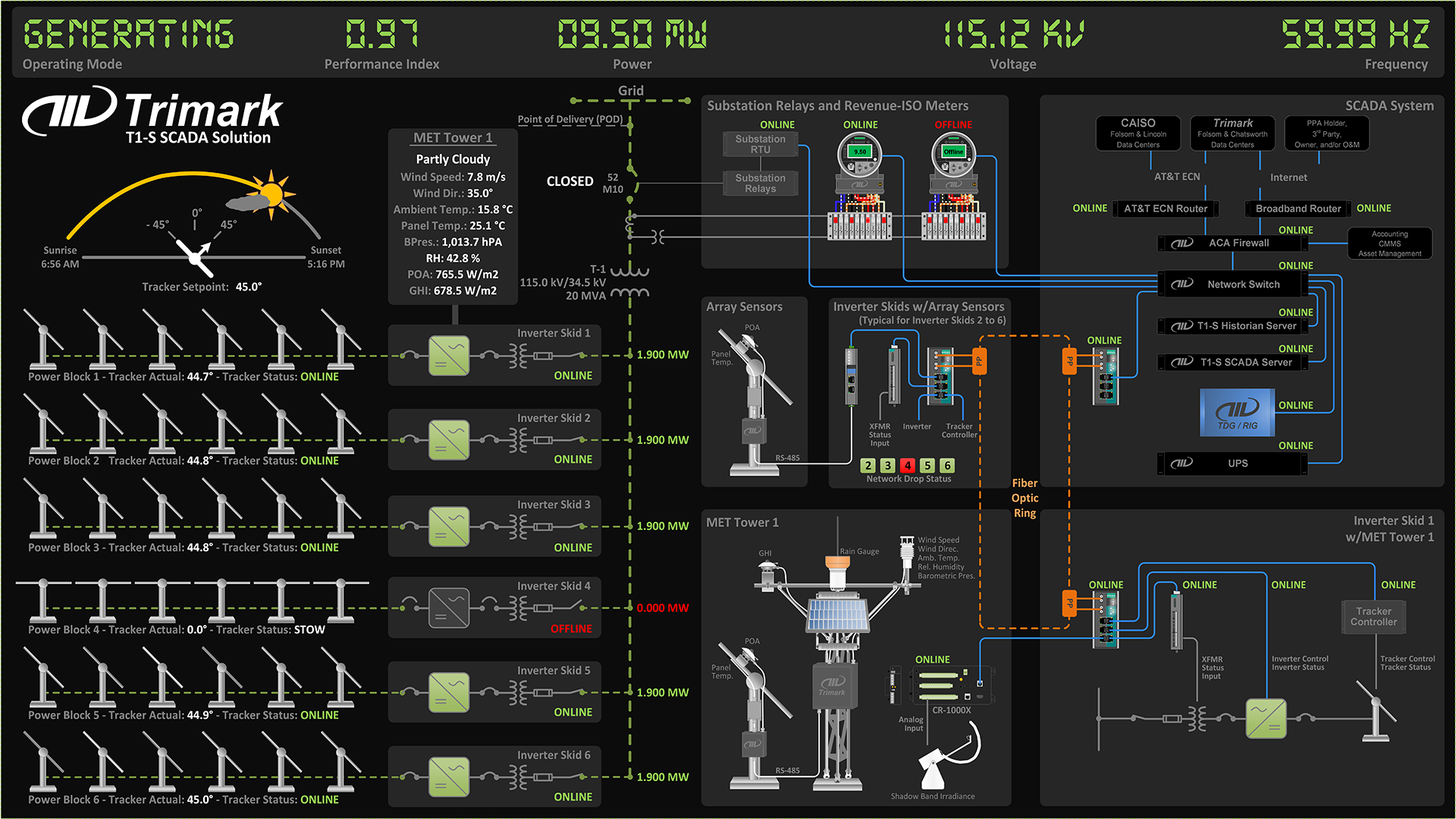 Would utility-scale energy storage help a situation such as that seen in Texas?
Unless the storage is of a very long-term variety, I don't think utility-scale energy storage would have helped a significant amount. What would have helped is having distributed generation and distributed storage in the form of microgrids as part of the system. The microgrids would be more expensive in terms of dollars per megawatt-hour, but they should command a significant premium because they bring reliability to the customers, while also avoiding new transmission build-outs.
This is why Trimark is investing heavily in microgrid controls and analytics. The future power grid needs to be an all-of-the-above approach, including distributed generation, microgrids, and utility-scale renewable generation. The economics that dictated in the 19th and early 20th centuries, the build-out of very large power plants connected to load centers by very long transmission lines, no longer applies in the same way in the 21st century, when we are converting to renewable energy and fighting climate change. Distribution utilities need to transition from selling energy, to selling energy availability services that supplement a customer's distributed generation.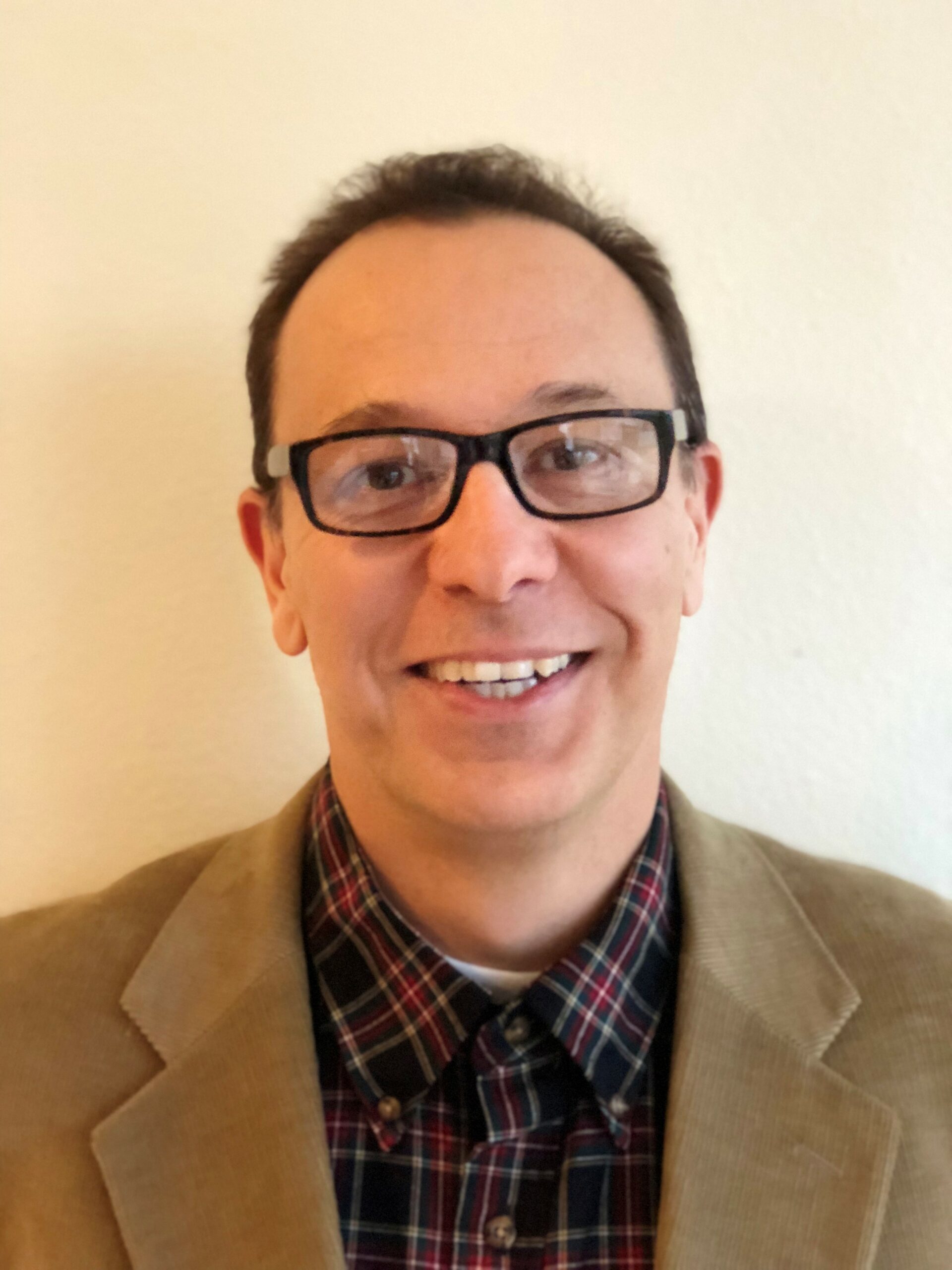 To access the services that big batteries can provide, utilities have to be able to communicate quickly and effectively with these assets. How is that currently occurring and how effective would you describe that as being?
I need to answer this in two parts. Firstly, the communications from utilities to power plants commonly use DNP3 in the United States and IEC 61850 in Europe. Other parts of the world may use either one of these protocols, based on utility preference. These protocols can run over a variety of communications technologies, including ethernet over fiber optic, ethernet over copper, wireless cellular, or point-to-point wireless links. I do not think this area is of particular concern, even in developing nations.
In terms of standardization, MESA, which is an industry organization, has led the way in setting standards for information models and DNP3 extensions to enable utilities to communicate to energy storage and hybrid plants. Interoperability is important because it reduces cost, risk,and deployment times.
In what other ways can these communications systems be improved?
For remote sites where one of the communication technologies is not suitable, I believe low orbit satellite networks such as Starlink from SpaceX would be useful. On the communication protocols side, more utilities, developers, and vendors joining MESA to contribute to ongoing development of interoperable standards would go a long way in reducing integration costs for SCADA systems.
---
"The future power grid needs to be an all-of-the-above approach, including distributed generation, microgrids, and utility-scale renewable generation."
---
Other than increasing the efficacy of large-scale storage, do you think more effective and widely applicable communication platforms between asset and utility will impact prices?
When the integration risk is reduced and open, standards-based solutions are widely accepted by the industry, the SCADA and integration costs for power plant controls will come down. However, this price mix is dominated by the cost of energy storage, so I only expect a marginal, something like 0.5% improvement in costs. For the distribution system, technologies like blockchain may make distributed energy storage integration into utility operations more affordable.
There is some debate regarding the duration of storage applications required to maintain the smooth operation of electricity grids. How do you respond to the suggestion that four-hour duration can effectively make large-scale storage assets "dispatchable" in some markets?
Given the power outages we saw last year in California, I believe the balancing authorities are already looking at significant BESS procurement in 2021 and 2022. At least in California, with significant renewables penetration, the ability of longer-duration BESS to increase the capacity factor of power plants in the peak months will be critical in the decision to extend energy storage—and by longer duration, I mean four-plus hours. But depending on the plant, even one-hour storage can make a PV+storage, or even wind+storage plant dispatchable. The length of storage needed highly depends on the load profile, transmission system connectivity, and the proximity to load centers. Leading developers in the U.S. use highly sophisticated design tools to size their plants.
---
Interview by Jonathan Gifford, Editor in Chief of PV Magazine Global.