Checking In: An Update on Trimark's Conference Plans
If there's anything we can all agree on, it's that 2020 has been… peculiar, to say the least.
Just about every major event out there has been restricted, postponed, or cancelled entirely due to the COVID-19 pandemic, regardless of industry or location. This includes a number of energy-related conferences, conventions, and trade shows, particularly those focused on renewables, solar power, and energy storage. As public health and safety takes priority, it's no wonder that shows such as Solar Power International have continued to make drastic changes as the crisis progresses.
Likewise, Trimark has been closely, cautiously monitoring the situation on a daily basis. We have kept company travel to a minimum for the past few months, ensuring that only essential trips are taken with the proper levels of precaution.
Even so, we greatly enjoy attending those aforementioned energy events. They're a great way to form connections, and we always come back with new ideas and a fresh mindset. It would be disappointing for us to miss out on all of those experiences, so we're weighing our options and (tentatively) planning to attend certain upcoming shows – with the appropriate safety precautions and distancing, of course – while foregoing others.
Here's where we stand on a few of those events.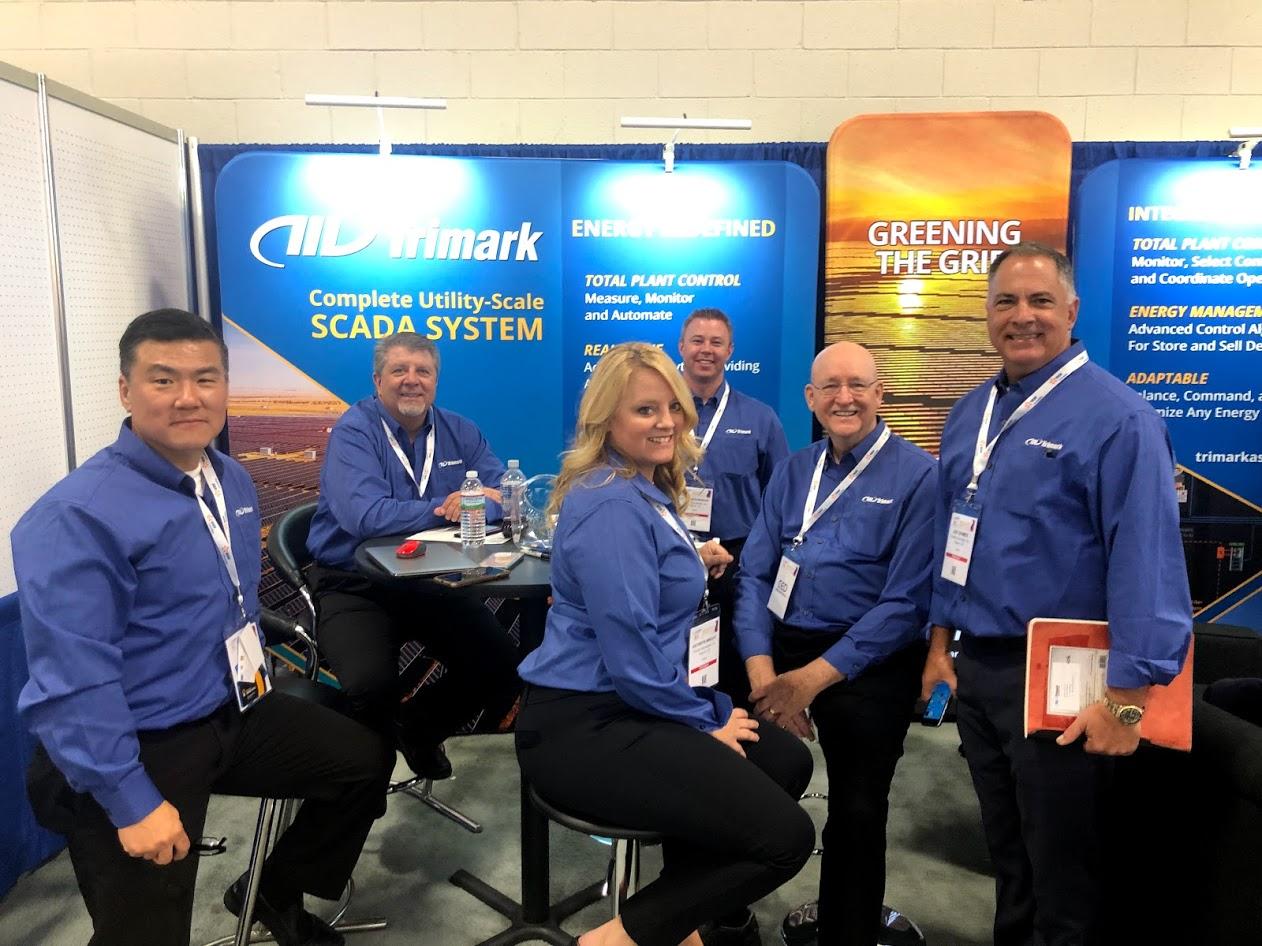 Solar Power International
Las Vegas, October 21-22, 2020
SPI is known throughout the industry as the "big one," being that it's the largest annual solar power-focused event and draws exhibitors and attendees from all over the world.
For last year's SPI in Salt Lake City, nearly a dozen Trimark employees made the trip, forming new relationships and making memories along the way. Needless to say, we were beyond hyped for this year's Anaheim show, originally slated for mid-September.
However, given that SPI is relocating to Las Vegas – making it an out-of-state trip – and many other exhibitors and attendees have called off their own plans, we've decided to skip it this year. While the show has been pushed to the later part of October, potentially allaying many concerns surrounding the pandemic, we're still going to err on the side of caution here. It pains us to do this, but we look forward to returning to SPI in 2021.
Solar Asset Management North America
Oakland, November 4-5, 2020
SAM NA has always been a great platform for collaboration within the industry, and it will likely be the sole conference that Trimark attends in 2020. Originally set to take place back in April, SAM NA has been pushed all the way to early November.
There are a couple reasons why we're choosing to attend this one, in spite of the fact that its (current) date is only a couple weeks after SPI, which we're unfortunately skipping. First, Trimark is a Diamond Sponsor of SAM NA through our partnership with SolarPlaza, the event's organizers. This presents Trimark with many opportunities for collaboration, allowing us to both spotlight our recent efforts and creatively approach topics that concern the entire industry.
Second, while the health of our employees is always at the forefront of our planning process, the fact that the show is essentially local – save for the usual traffic, the drive from the Sacramento Area to the East Bay is reasonable – greatly reduces any travel concerns we may have. Moreover, we'll only be sending 2-3 people, rather than a large entourage.
We're still in the brainstorming phase, but we'll be sure to share more with you down the road.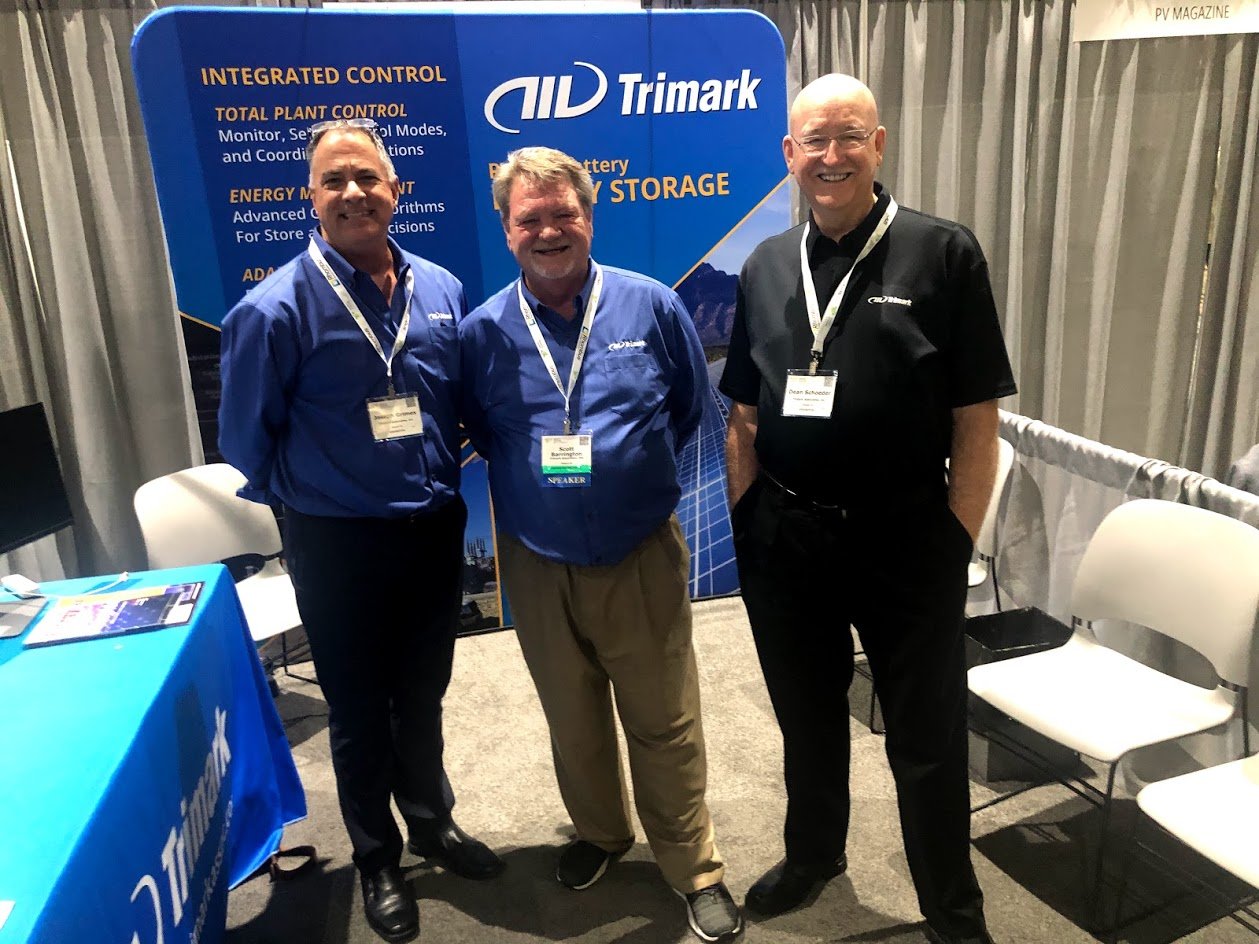 Energy Storage North America / Intersolar
Long Beach, January 12-14, 2021
Trimark continues to make advances in the realm of energy storage, and as such ESNA makes for a great experience for our team. Recently, ESNA was acquired by Diversified Communications, who also organize Intersolar North America. This time around, the two shows will be co-located in Long Beach, California.
While we don't have much to say about this one at the moment, we're confident that mid-January is far enough out that COVID-19 will be better contained than it currently is (knocks on wood), making for a less risky, more controlled environment that's pretty close to our SoCal office—LA traffic notwithstanding. Because of this, we're pretty sure we'll be attending.
_____________________
Of course, take all of this with a grain of salt—who knows what the next few months will bring? Like an aggressive infomercial, 2020 continues to yell "but wait, there's more!"