Trimark Names Stephen Abbott as Vice President of Client Relations
New VP to Ensure Client Engagement

Folsom, CA, August 16, 2022 – Trimark Associates, Inc., the industry leader in intelligent energy control, complex metering, and ISO compliance, today announced that Stephen (Steve) Abbott will join the firm as Vice President of Client Relations.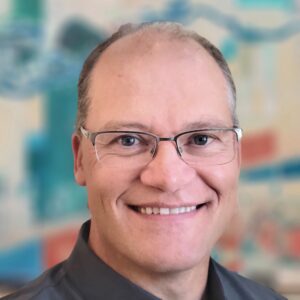 Steve applies 28 years of experience in the electrical engineering of power generation, energy storage, substation, transmission, and microgrid projects. He employs his skills in relationship management, business development, and strategic partnerships to align project goals with contract realities. Throughout his career, he has worked collaboratively with clients to develop engineered designs, define procurement specifications, manage bidding, select and coordinate contractors, commission projects, and support operations.
"We put a premium on helping our customer's resolve challenges by delivering practical solutions that meet their needs," said Mark Morosky, CEO and President. "Steve will fill an important role for the firm by helping our clients attain the best project outcomes possible."
Prior to joining Trimark, Steve spent 18 years at Ameresco, Inc. He has also held positions at other engineering firms in the power industry.
About Trimark
Trimark Associates, Inc. (Trimark), the industry leader in intelligent energy control, delivers industry-leading solutions to allow real-time operational control, enable informed management of power production operations, and ensure regulatory compliance. Trimark's turnkey products, engineering, and customer support services control, measure, and manage all aspects of power production that utility-scale power producers require to maintain peak business performance.