TRIMARK OPERATIONS CENTER
Client care is a proactive effort. It's our commitment to provide long-term support and advisory services that define our end-to-end solutions and help our clients with ongoing support. We are here for you to ensure seamless, continuous operations. Regardless of the type of site – solar, wind, cogeneration, hydroelectric, biomass or natural gas – we are committed to supporting our clients from commissioning through decades of compliance. Trimark also provides data management services to read, validate, and submit meter data for energy incentive programs so our clients can receive rebates or energy credits.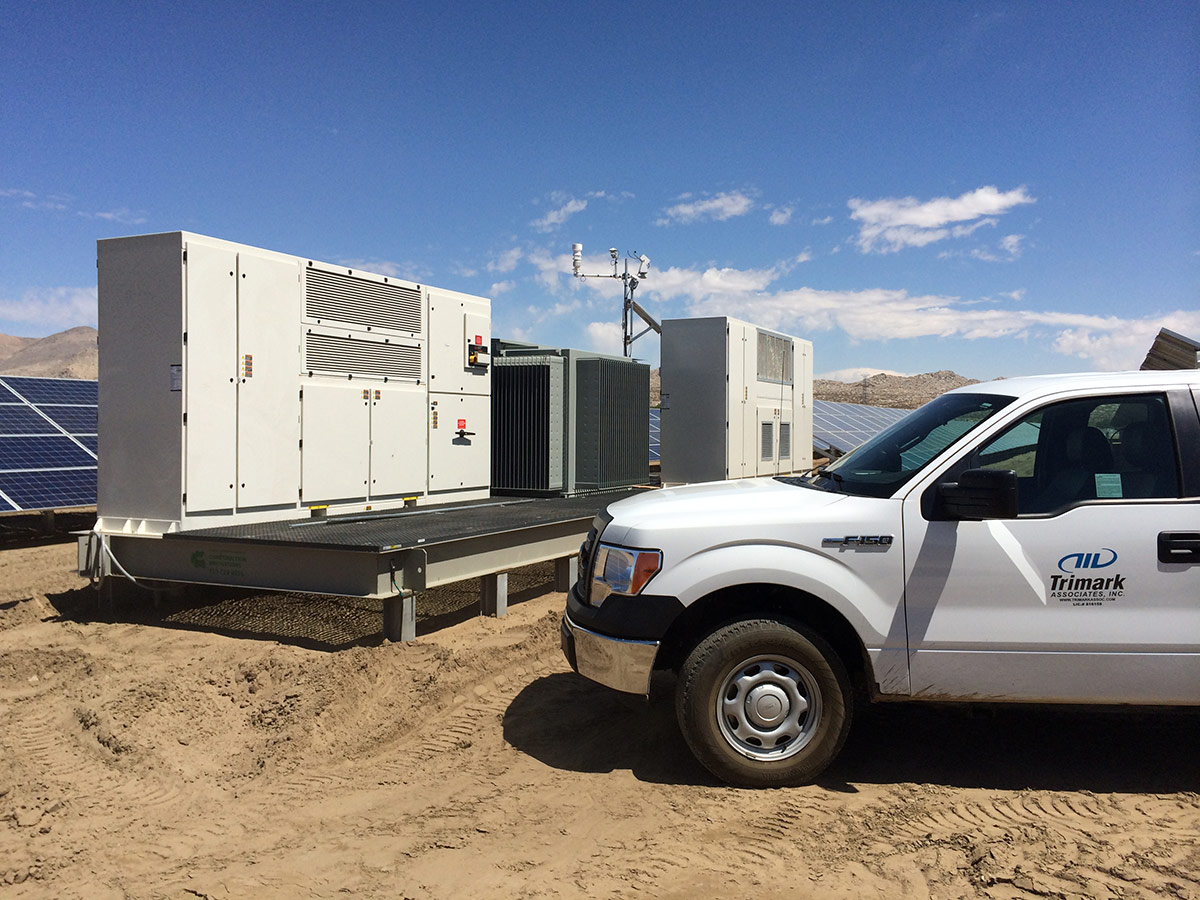 Maintenance and Support for Technology-Based Equipment
Keeping your systems up-to-date with the latest software is critical. TOC updates your software to avoid downtime and lost revenue. Trimark can perform routine and preventative maintenance on a wide variety of technology-based equipment including power meters, RTUs, RIGS, SCADA servers, data loggers, MET stations, and sensors. Trimark is fully-qualified to inspect, calibrate, program, troubleshoot, and certify these types of equipment.
Our response is not only a phone call away – It's a resolution to your problem

Helping Clients Operate and Manage their Energy Resources
With our comprehensive client care services, we can troubleshoot and solve your equipment issues – even if we did not install your products.
Equipment maintenance and support
Performance management and analytics
Site monitoring and reporting
SCADA, monitoring, and data hosting
Site operations and maintenance (O&M)
Data management services
Network and security management
Disaster recovery and business continuity
Operations support
ISO integration support
Warranty support
Extended hours emergency support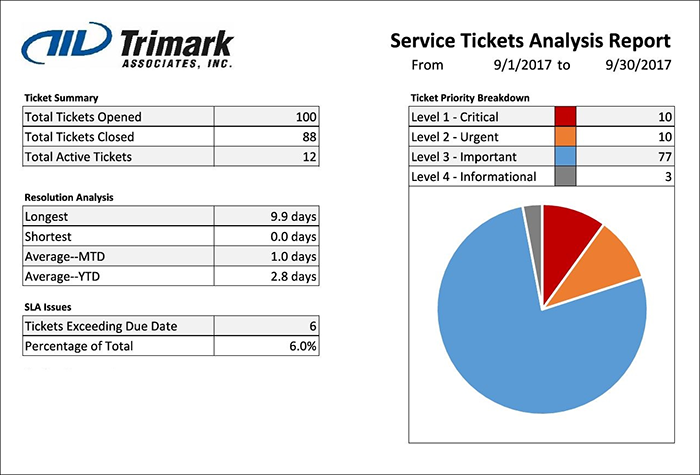 PV Site Operations & Maintenance Services
Trimark offers a range of PV site O&M services, continuously monitoring plant equipment with Trimark's Vantage system.
Maintenance services: Monitor ongoing energy production, visual inspection of site's general conditions and equipment, clean PV modules, report power production performance
Electrical maintenance: Visual inspections, clean, test site equipment
Mechanical maintenance: Visual inspections, clean, recalibrate, test site equipment
MET station and sensor maintenance: Visual inspections, clean, assess sensors for proper calibration
Efficiency reporting and analysis: Generate monthly reports to help manage assets and validate revenue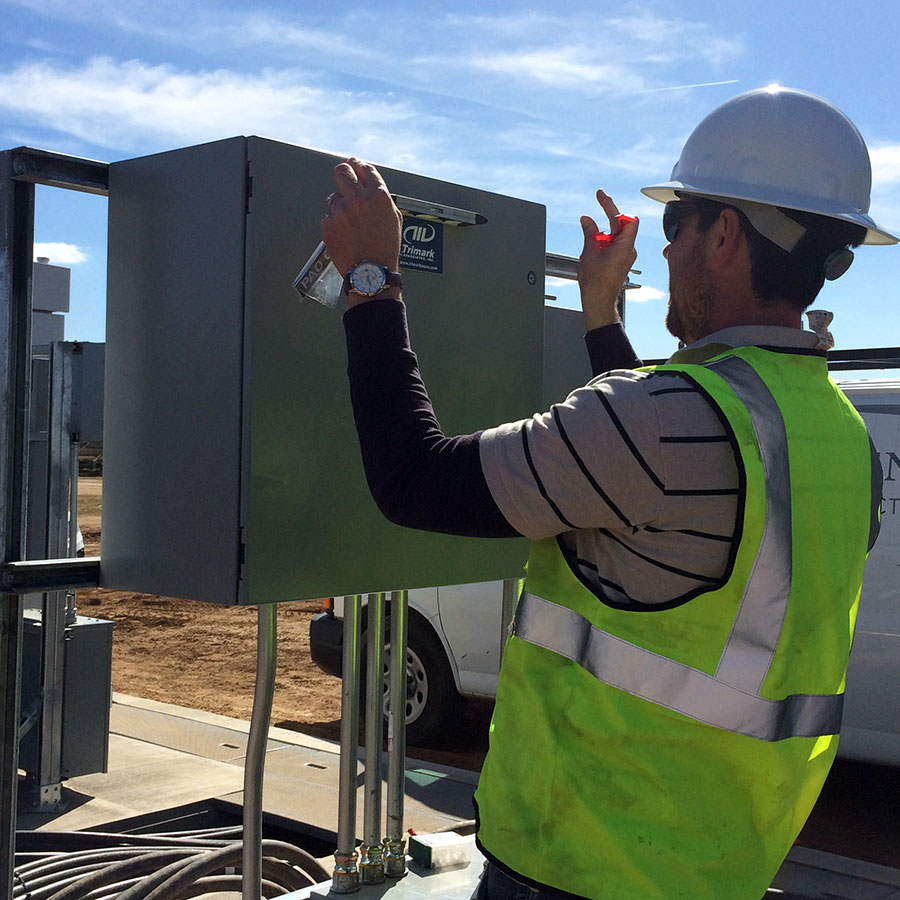 Site Monitoring and Reporting
Trimark Operations Center can monitor our clients' assets and send alerts at the first sign of trouble, often before our clients know there is a problem. Trimark uses proprietary software to keep our TOC informed of device issues in real time.

Maximizing your revenue with performance analysis is the fundamental reason for making a SCADA investment. TOC can collect, validate, analyze, and report on site data. Providing customized analytics and industry standard best practices on data management can help your performance management team maximize the performance of your operating assets.
Trimark did a good job working with us every step of the way on our project.
A Thomas DeMaio, Client Business Manager, Covanta

SCADA, Monitoring, and Data Hosting
Redundant data centers help Trimark's hosted Vantage system stay online and available. Our industry-leading Vantage hosting system is unsurpassed in functionality.
Custom reporting
Settlement data reporting
Efficiency reporting
Custom alarms
Multi-factor authentication

Networking and Security Management Services
Cyber threats are only increasing. Trimark's certified networking engineers can keep your assets secure. We offer networking services ranging from site design consulting to full on-site implementations.
Advanced networking support
Firewall configurations
NERC CIP compliance
Network design
SIEM deployments

Disaster Recovery and Business Continuity Services
Trimark can design and execute disaster recovery plans based on your RTO/RPO criteria. Whether redundant systems or offsite storage is required, Trimark can help. Adding disaster recovery and business continuity to your systems ensures assets stay protected from revenue or data loss due to failure.

Operations Support Services
Trimark can support your operational structure in many ways, from issue detection and notifications to plant operations.
Service dispatch
Forecasting
Trending
Outage support
Preventive failure detection
TOC offers several service levels, including 24/7 support packages. Whether you need alerts, remote support, or on-site service, we'll be there.

ISO Integration Support
When a site has ISO integration compliance requirements, it is important to manage the operation of the site in accordance with the compliance requirements.
TOC can keep non-compliance issues from escalating into decertification. TOC can troubleshoot your problems to keep your site online and in compliance. Should unavoidable site conditions lead to compliance issues, TOC can help resolve compliance issues and avoid decertification, regardless of the type of device or method of communication.

Warranty Support
Warranties can be costly to identify and execute. Trimark can manage warranty claims, working with manufacturers to identify and quickly resolve warranty issues, including replacement coordination and navigating the RMA process.

Extended Hours and Emergency Support
TOC offers several service levels, including 24/7 support packages. Whether you need alerts, remote support, or on-site service, we'll be there.
Automated alerts
24/7 Call Center
Cloud-based customer ticketing system
After hours on-site services

Expert Panel Shop Services
Trimark engineers systems to exceed the minimum standards set by U.L. 508-A and the NEC. Our practices support safety and consistency during manufacturing, assembly, bench testing, and installation.
Our fabrication facilities are located in El Dorado Hills, CA and Norfolk, VA. Products manufactured, assembled, or tested at these locations include:
SCADA systems in standard computer equipment racks
Meter panels
Network interface panels for hardwired networks
Wireless communications panels
Trimark data gateway panels
Meteorological stations
Solar-based power systems
I trust Trimark to deliver the accurate load meter data I need to manage $15 to $25 million of power purchases each year.
General Manager, PWRPA
As a Meter Data Management Agent (MDMA), Trimark is certified to collect and distribute metering information on behalf of utilities, energy service providers, and end customers. Resource owners and ISOs trust Trimark to capture and deliver Settlement Quality Meter Data (SQMD).
Revenue meters track energy production and consumption information that is critical for accurate settlements, billing, and energy rebate/incentive programs. Accurate meter data is the foundation of the utility industry.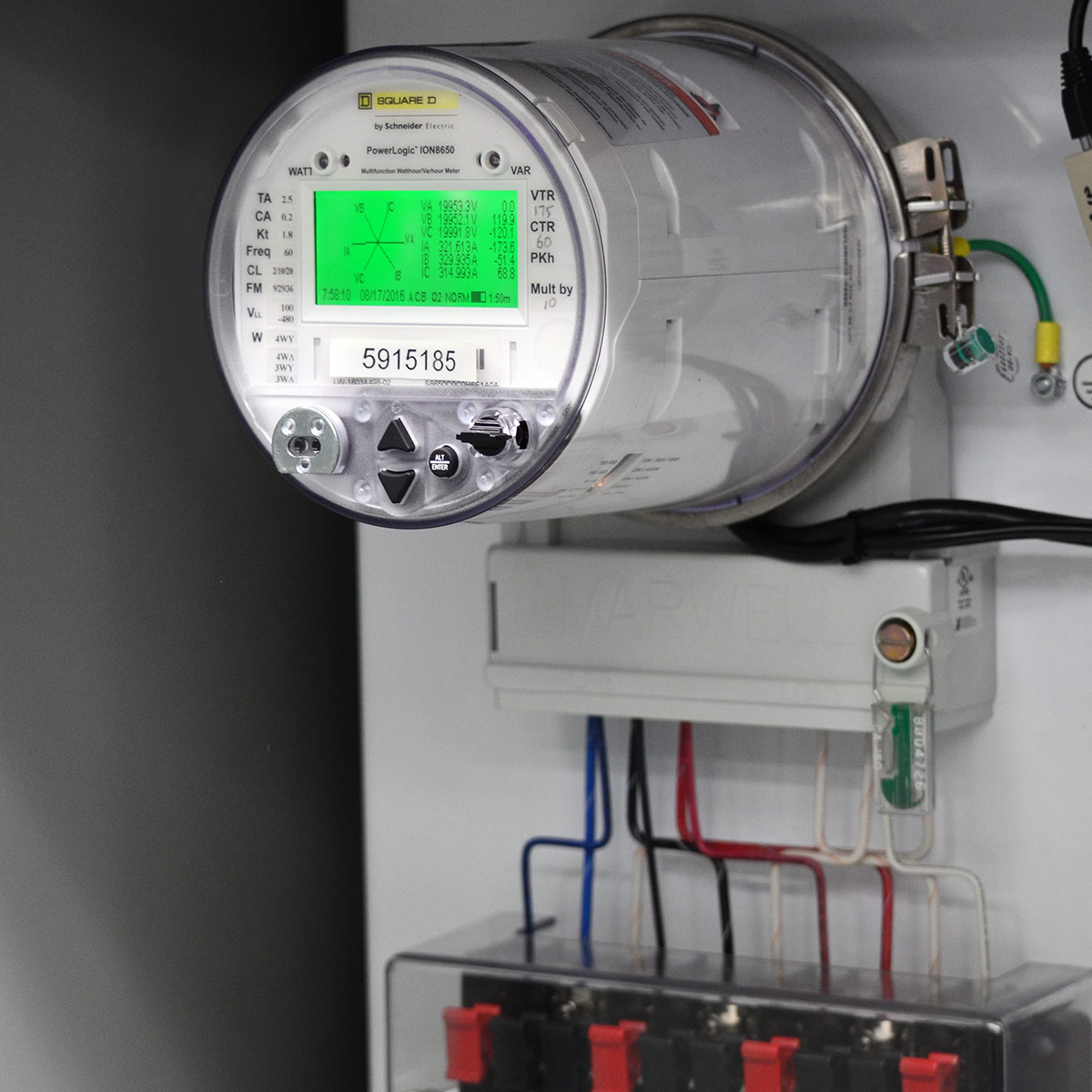 Data Management Services
Meter reading and validation: Trimark can read meter data for use in settlements and submittals. Trimark applies industry-accepted Validation, Estimation, and Editing (VEE) protocols to ensure data integrity for billing and generation settlements.
Data submittals: Once validated, data can be organized and delivered to clients and third parties for performance management, financial settlement, and compliance validation.
SCADA data management: SCADA systems collect both real-time and historical data. SCADA data management services include support for assessing and maintaining data. Industry-accepted standard VEE protocols are applied to ensure data integrity and completeness.
Custom reporting: Trimark can design and deliver reports to meet any standard and non-standard management need.
Incentive program services: As a third-party Performance Data Provider (PDP) and a Qualified Reporting Entity (QRE), Trimark submits meter data for a number of energy incentive programs so our clients can receive rebates or energy credits.

Benefits of Data Management Services
Our data analysts have a unique skillset, with over five decades of data management expertise and previous work experience at CAISO, along with over ten years of being an MDMA for various rebate programs. We offer tangible benefits to our clients, including the following.
Save time and effort by providing clients with direct support and interfacing with rebate program administrators when questions arise
Proactive support by alerting clients to problems as they arise such as issues with data uploads or incomplete data
Responsive to resolve issues as they occur to minimize the financial impact
Participate in audit processes with various energy rebate programs to validate client data and prevent delays in rebate processing
Accurate energy metering data:

Supports QRE reporting for energy rebate programs
Determines electricity time-of-use profiles and billing determinants to guide conservation efforts
Identifies energy use for part of a campus, a building, or a piece of equipment to enable informed management decisions
Studies energy consumption patterns for planning, investment and conservation
Data Management Links and Documents
As a Meter Data Management Agency (MDMA) and a Preferred Data Provider (PDP), Trimark validates revenue meter data supporting more than $1 BILLION in electricity transactions each year.