Data Gateway
Trimark Data Gateway (TDG) is an environmentally hardened, industrial computer that provides connectivity and communications to connect intelligent field devices, such as inverters, RTUs, revenue meters, and meteorological stations with the Trimark SCADA system. TDG eliminates the need for separate, single purpose devices for data telemetry and data logging. It is built from rugged components to ensure reliability in extreme weather.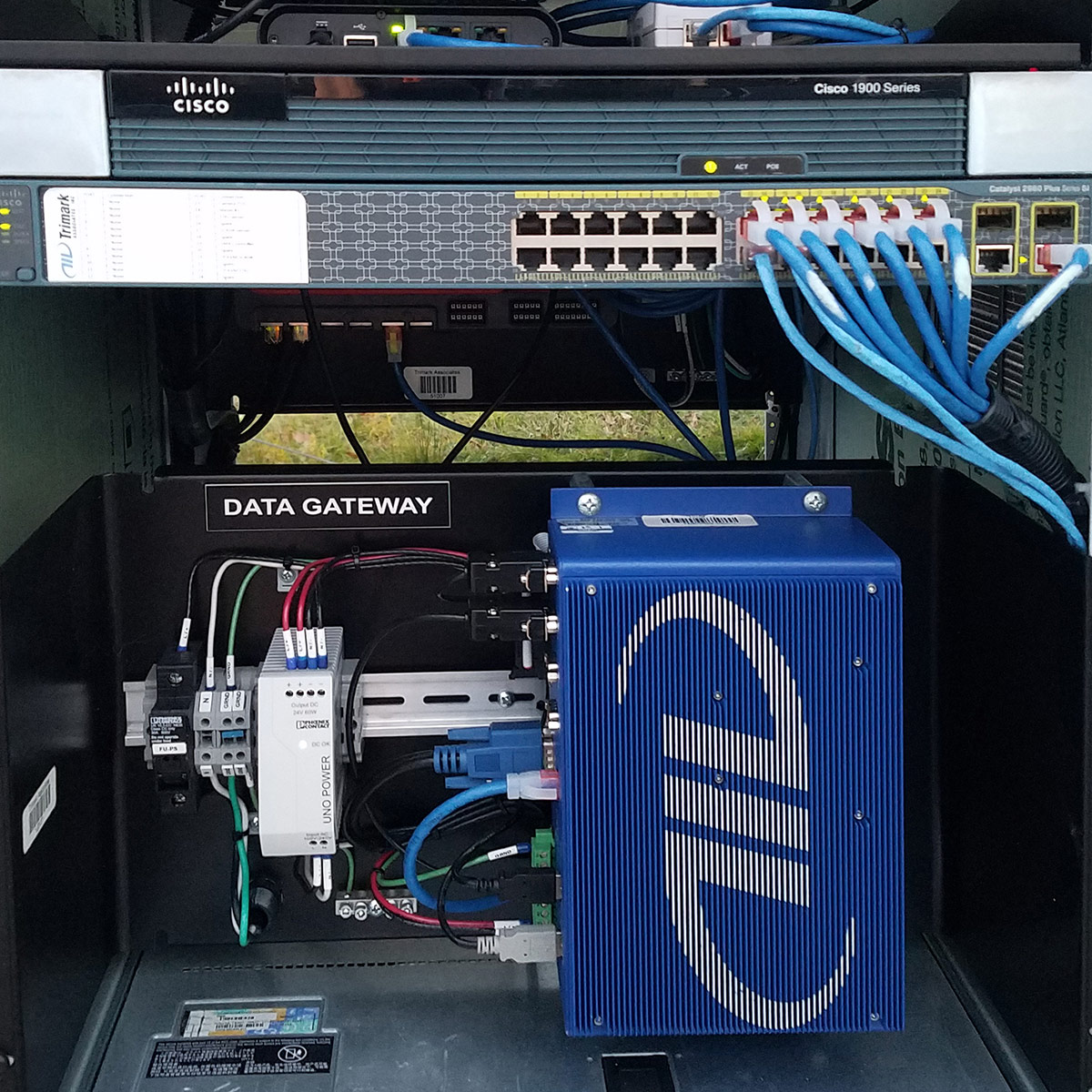 TDG delivers secure data telemetry and connectivity between enterprise controls and intelligent field devices.
Trimark Data Gateway Delivers Secure Data Telemetry
Trimark developed the TDG software to address an electric utility's unique requirements. Essentially a Programmable Logic Controller (PLC), Trimark's Gateway:
Delivers secure, bi-directional data telemetry
Captures real-time equipment status from meters, plant controllers (RTUs), turbines, PV inverters and MET stations
Provides I/O and communications to field devices
Leverages industry-standard communication protocols including DNP 3.0, Modbus, and OPC
Supports Automatic Generation Control (AGC)
Supports NERC CIP compliance
Indicates when devices lose connectivity via port alarms
Provides flexibility to scale from 21 to more than 150 data points
Provides multi-site aggregation for co-located resources
Over several projects, Trimark has always gone above and beyond their typical scope of work and provide an experience that is unmatched. They truly are a pleasure to work with from start to finish.
Donny Kiehn, Electrical Superintendent, Blattner Energy, Inc.