Realtime Monitoring
Realtime Monitoring provides an early alert of trouble and real time status of all RIG, ECN and meter points — often before CAISO sends a notice. That means you'll have time to correct issues, avoid penalties and continue market participation.
Realtime Monitoring
Receive early warning about RIG or ECN outages that can result in non-compliance fines.
View real-time status and trend recent values for all data points passed through the RIG, including status of the ECN.
Compare Primary and Backup meter values to confirm accuracy.
Trimark's Operations Team watches for alerts and initiates diagnostics if an issue arises.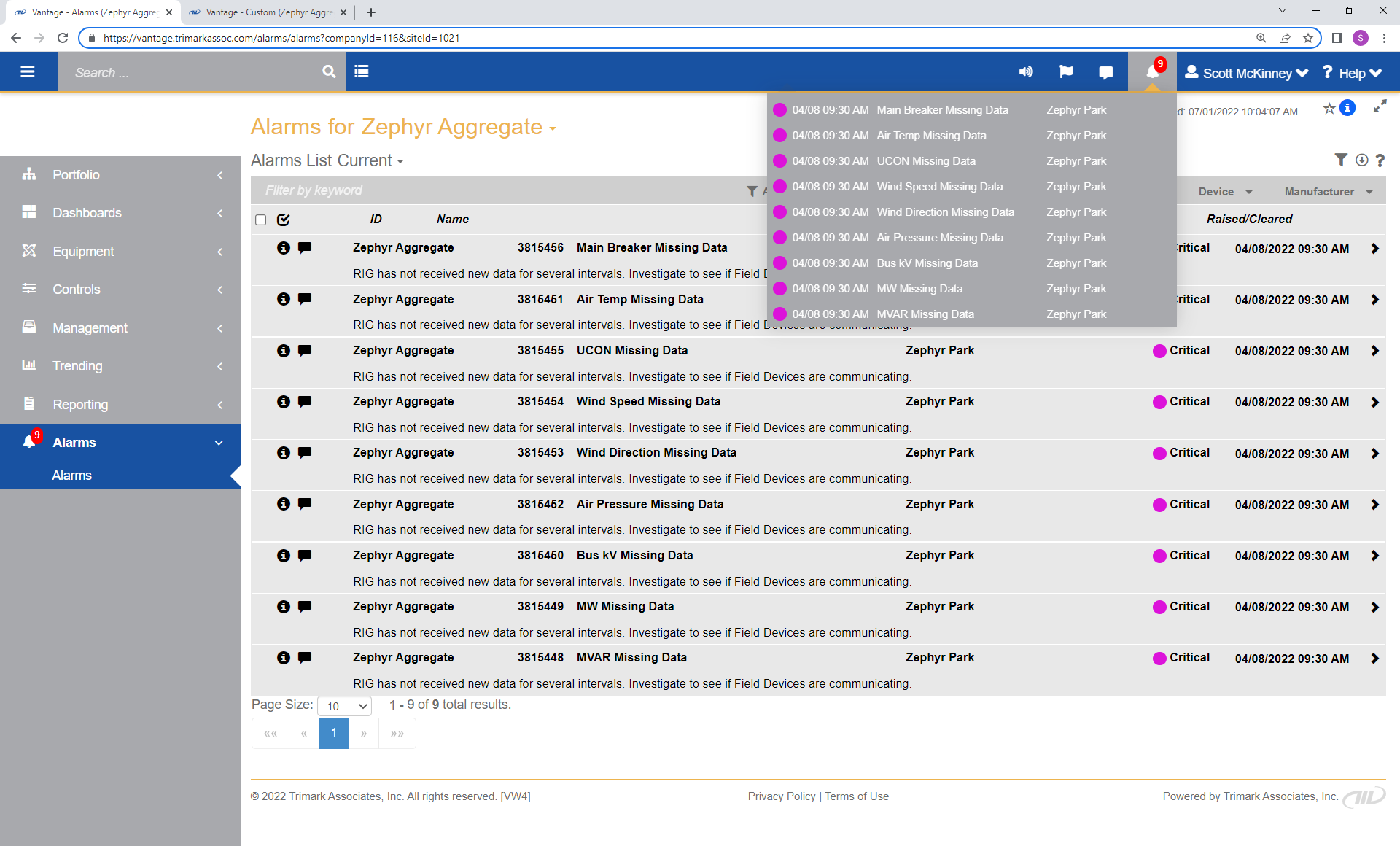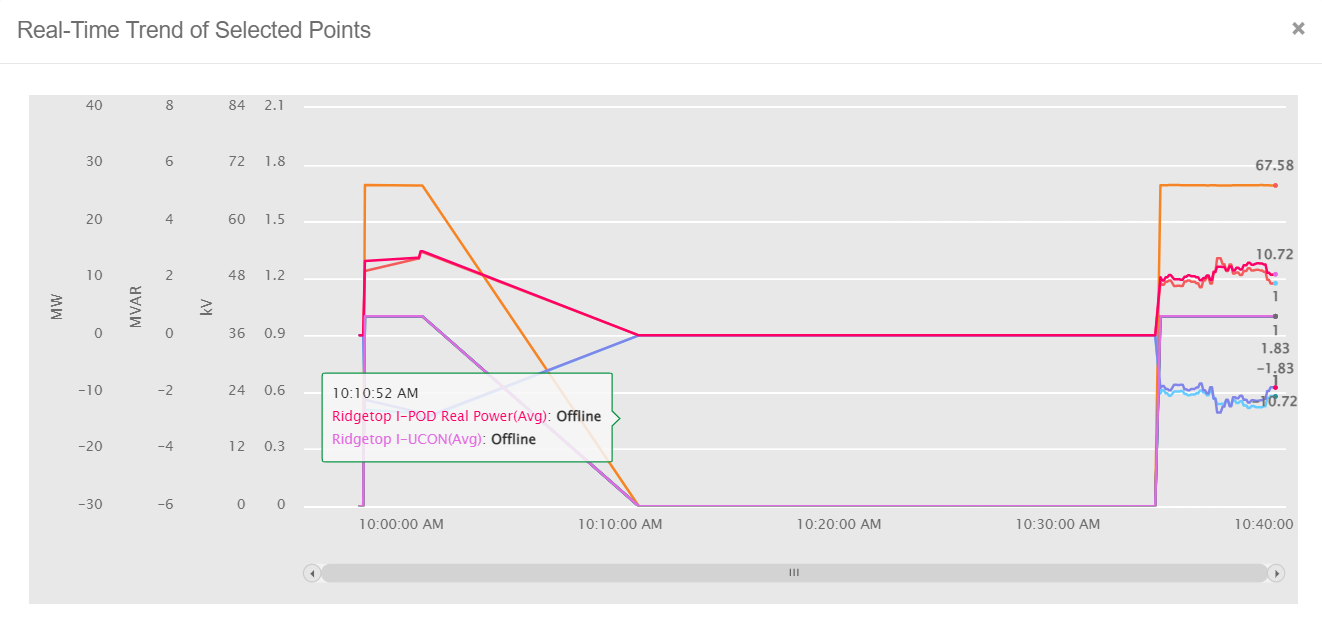 Know when your RIG is out of Compliance
When a CAISO Remote Intelligent Gateway (RIG) or your ECN connection isn't working properly, it can become expensive. The first step in remediation is to check the status of your ECN connection, your data sources, and the site network.
Trimark's Realtime Monitoring provides a status view for every data point passed through the RIG. This visibility lets you investigate issues and initiate corrective action — all in an easy-to-use view. Through a set of displays and alarm functionality in Trimark's Vantage system, you can see real-time status and trends — up to 100 values depending on the resource.
Your Window into the RIG
All RIG data points and alarms are displayed in a Vantage screen for easy access and analysis. Points are cached for 60-days, providing a historical window for further investigation.
If a RIG or ECN point fails, you'll be the first to know. The system sends an immediate alert. That lets you maximize the time available to troubleshoot the issue, file an exemption with CAISO, correct the issue, and avoid penalties.
In addition to monitoring points in the RIG, Realtime Monitoring also shows primary and backup meter values so you can cross check and validate data that drives revenue.
We're Watching Too
Our team is looking out for you. When an alarm is raised, our team gets the same alert you see. We go straight to work to identify the root cause and quickly deploy corrective actions. It's another way we work to help your site maintain compliance.
Configure Alarms to Meet your Requirements
During setup of Realtime Monitoring, Trimark defines alarms for each point in the RIG and the ECN.
Customers can adjust alarm parameters including triggers, who should receive notification, and the preferred delivery method.
Operators also have access to a full report of RIG alarms including recommended corrective actions.
Get Started
Realtime Monitoring is available to customers with Trimark's RIG Service Agreement. Realtime Monitoring also requires Trimark's Vantage application.
Contact us to learn more about how Realtime Monitoring can help you maintain compliance, avoid penalties, and participate in energy markets.
Trimark's Client Care team monitors clients' equipment in real time
Trimark Operations Center
Available from 6:00 am to 6:00 pm Pacific Time.
We've had annual service agreements with Trimark for several of our power plants for years. Their customer service is always responsive and professional, making sure we get the support that we need. Trimark's meter and network technicians are sharp and focus on problem resolution, assisting us with CAISO metering and communication requirements.
Brian Barnock, Electrical Project Engineer, Sanitation Districts of Los Angeles County