CAISO Remote Intelligent Gateway
In California, resource owners must provide real-time production data and plant status to California Independent System Operator (CAISO). Trimark's Remote Intelligent Gateway (RIG) is a CAISO-accredited gateway that fulfills the data telemetry functions required to participate in California's electric markets.
Developed in-house, Trimark's RIG includes software and a computer. Product enhancements and innovations can be easily implemented as requirements change. Trimark's RIG is scalable and supports NERC CIP compliance.
Trimark's RIG Design Meets CAISO's Requirements
Delivers real-time data telemetry from revenue meters, plant interfaces, meteorological systems, and PV inverters
Sends data securely from generation resource to CAISO via DNP connection with 2,048-bit encryption
Enables set point adjustments by an authorized balancing authority or host utility with Automated Generation Control (AGC)
Aggregates data from multiple resources
Supports resource generation control, data historization, alarms and alerts, reporting, and analytics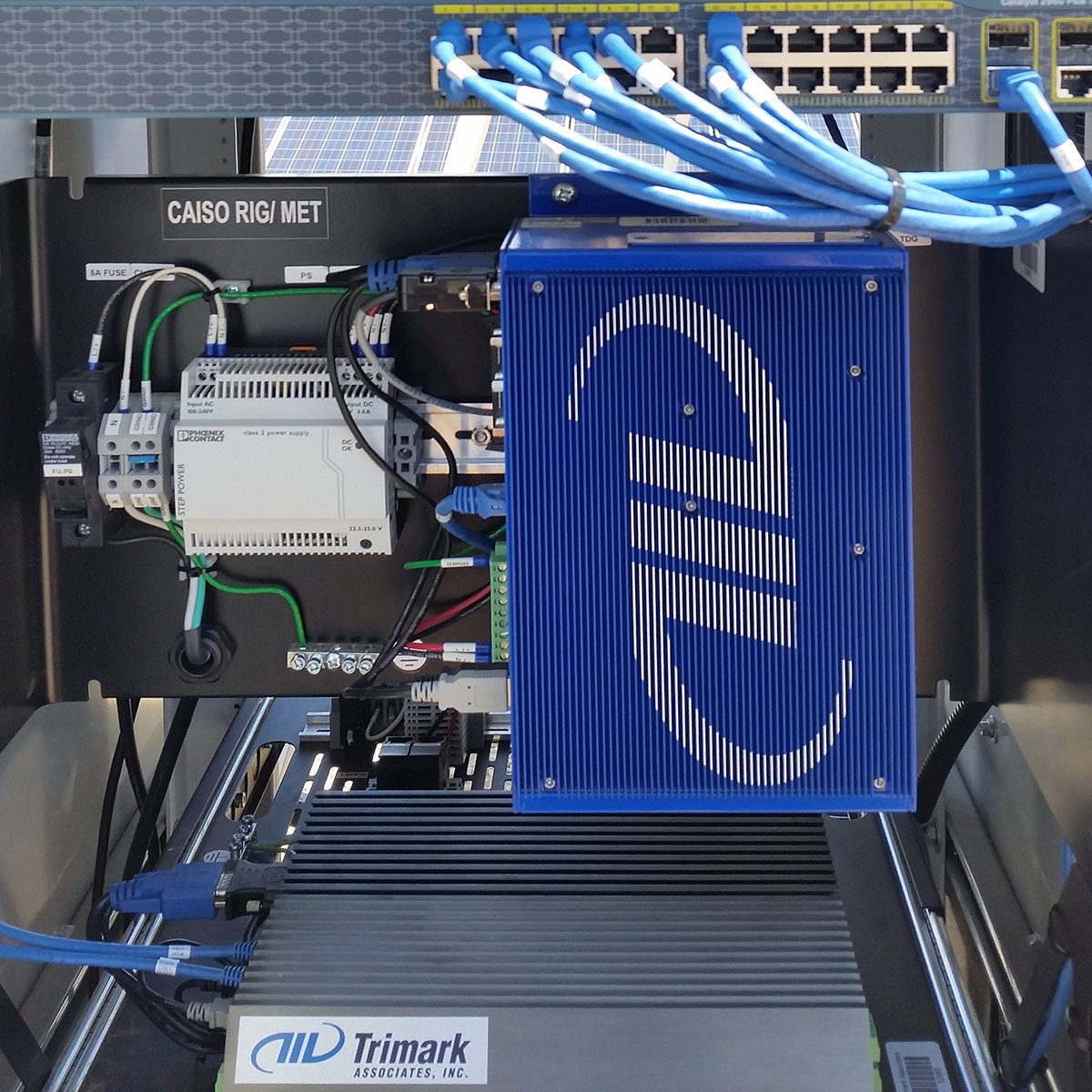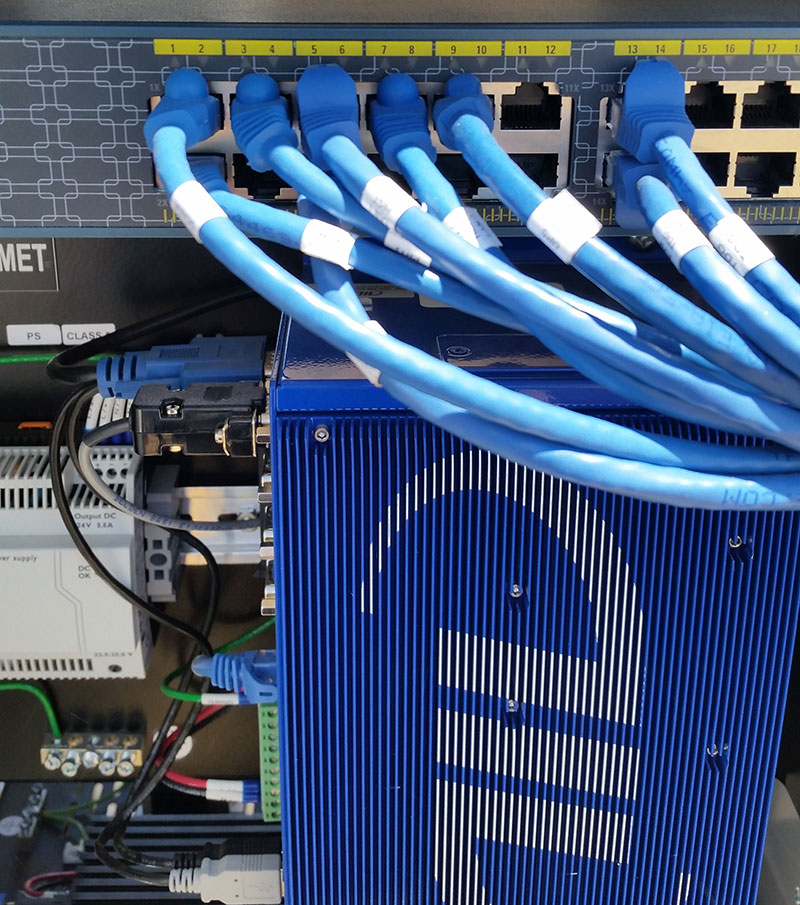 Trimark RIG and CAISO NRI Services
Trimark's turnkey RIG solution includes design, testing, configuration, installation, and certification. We are committed to supporting our clients during RIG commissioning and for many years of future compliance.
Buying and installing a RIG does not automatically authorize you to connect to the grid and sell power. You must first gain a series of approvals from CAISO through their New Resource Implementation (NRI) process. Trimark's team works with CAISO every day to help resource owners navigate the rigorous NRI process and obtain RIG certification. Trimark has guided hundreds of generation resources from concept to successful commissioning.
CAISO requires RIG re-certifications every three years. As a certified CAISO RIG Third Party Engineering Firm, you can trust Trimark to manage this process. Trimark's engineering team configures the RIG according to CAISO's I/O points spreadsheet, identifies the equipment the RIG communicates with, and orders the SSL certificate. Trimark's team also establishes communications ports, ensures they work as specified, and tests communications with intelligent devices.
24/7 onsite technical support, maintenance and repairs, and emergency support
RIG security certificate renewal
Proactive system maintenance
RIG hardware replacements
Projects
Elwooda Station
Trimark made configuration changes to an aggregated Remote Intelligent Gateway (RIG) for relocation from the Mandalay site to the Ellwood site. This included onsite support for RIG relocation, remote support, and a full successful point to point testing with CAISO. This project demonstrates Trimark commitment to support an owner's needs to resolve their request in a timely manner and get them back on-line as quickly as possible.
Read More…
Boston Energy Trading and Marketing
Trimark provided guidance and documents for completing CAISO's New Resource Implementation (NRI) process. Trimark provided the Remote Intelligent Gateway (RIG) with integrated Historian and hosted the ADS function on Trimark Vantage servers. The ADS signals are sent from CAISO to Trimark's Vantage software. Vantage processes the signals and passes them to the RIG/Historian at the site. The RIG sends the signals to the Battery Management System (BMS) for implementation. The BMS acknowledges receipt of the signals and sends feedback as the commands are executed.
Read More…
La Brisa Wind Farm
Trimark installed a CAISO approved Remote Intelligent Gateway (RIG) and revenue meter, provided CAISO New Resource Implementation (NRI) support, and implemented Automated Dispatch System (ADS) integration. Three radios were used to communicate between the RIG, meter and, Sonic Detection And Ranging (SODAR) installed by others.
Read More…
See More Projects
Trimark's deep knowledge of data telemetry and their close relationship with CAISO has helped us solve many telemetry issues. Being responsible for RIGs at three generating stations, I need to ensure they meet CAISO's requirements. Trimark calls me to let me know when the RIG has issues that I'm not aware of. They are responsive to any issues I have and always find the root cause of any RIG-related issues, which are often complicated with complex communication protocols. They are great to work with and I value their insight and expertise.
Seth Olson, P.E., CAP, IC&E Engineer, Chevron Pipeline & Power
Balancing the Grid
An overview of power grid operations and CAISO RIGs