Trimark's Leadership in Energy Storage and Hybrid Power Plant Controls
Trimark Associates is pleased to announce that Bora Akyol, Ph.D., Chief Technology Officer, has been elected as a board member and appointed as Vice President by the Modular Energy System Architecture (MESA) Board of Directors.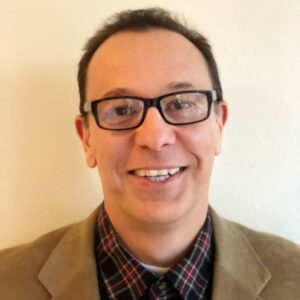 MESA is an industry association of electric utilities and leading technology suppliers that develops interoperability standards, such as non-proprietary communication specifications, to accelerate adoption of utility-scale energy storage. Trimark supports Bora's work with MESA to develop the first conformance testing for MESA-DER compliance. Bora has worked with MESA in various roles since 2017.
As the leader of Trimark's technology team, Dr. Akyol applied MESA standards in developing Trimark's Dispatchable Energy Controller (DEC) – a control module that supports effective integration of utility-scale energy storage into the electric grid. Trimark's DEC supports compatibility, reduces risk, and helps streamline implementation of operational modes.  This variety of modes is needed to affect balance of plant, emergency ride through, active power management, reactive power, monitoring, and more.
In addition to participating in MESA, Dr. Akyol was recently invited to advise two organizations that are chartered with supporting stable electric power in the future. These organizations are The California Public Utilities Commission (CPUC) Smart Inverter Operationalization Work Group and the State of New Mexico Public Regulation Commission (NMPRC) Advanced Inverter Settings and Policies Work Group.
"As we replace conventional electric power generation with renewable, intermittent resources, we must ensure that grid stability remains an imperative," stated Akyol. "Standardized plant control modes are critical to realizing a reliable power future."
About Trimark
Trimark Associates, Inc. (Trimark) delivers industry-leading solutions to allow real-time operational control, enable informed management of power production operations, and ensure regulatory compliance. Trimark's turnkey products, engineering, and customer support services control, measure, and manage all aspects of power production that utility-scale power producers require to maintain peak business performance.