Trimark Names John Renfroe as Vice President of Software Engineering
New VP to Lead Strategic Direction for Software and Technology
Folsom, CA, March 21, 2023 – Trimark Associates, Inc., the industry leader in intelligent energy control, advanced metering, and regulatory compliance, has announced John Renfroe as its Vice President of Software Engineering.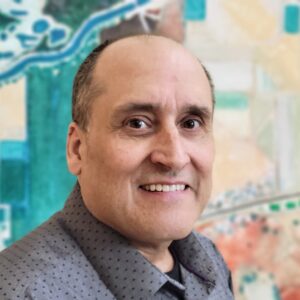 "John combines extensive energy-industry experience with advanced technical acumen and proven leadership skills to develop software that improves efficiency in energy production," said Mark Morosky, Trimark's CEO and President. "He has designed operational applications for Artificial Intelligence (AI) and Industrial Internet of Things (IIoT) to leverage big data for advanced decision making and high-fidelity control."
Renfroe is an exceptional communicator who thrives on collaboration. He defines and manages strategic product roadmaps and applies proven software development methodologies to attain results. Throughout John's 30 years of experience, he has led teams in the practical application of AI, IIoT, machine learning, cloud computing, software as a service, quality assurance, and agile testing.
Prior to joining Trimark, John led technology and software development teams at Mesquite Technologies, OspreyData, American Innovations, eBay, and others. John holds a BS, MIS from Kansas State University.
About Trimark
Trimark Associates, Inc. (Trimark), the industry leader in intelligent energy control, delivers industry-leading solutions to allow real-time operational control, enable informed management of power production operations, and ensure regulatory compliance. Trimark's turnkey products, engineering, and customer support services control, measure, and manage all aspects of power production that utility-scale power producers require to maintain peak business performance.